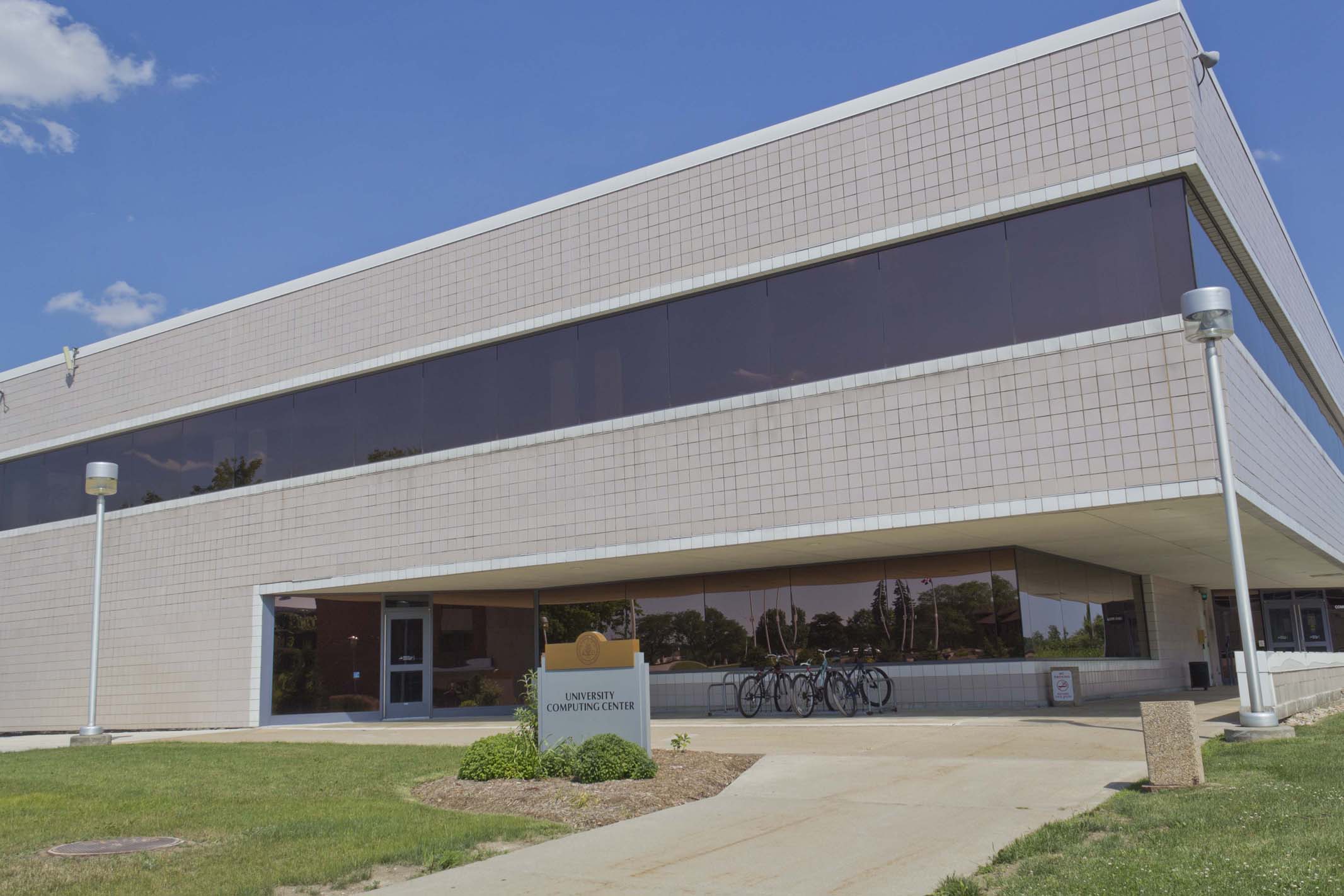 University Computing Center
(029)
Current Use:
Computer study center, Telecommumications, Information Technology
The University Computing Center contains the Office of Information and Technology, as well as four computer labs, the computing Help Desk, and areas for faculty development. It is next to Kanley Chapel and attached to Waldo Library.
Facility Information
Bronco Fix-It request for:
Directions:
From Stadium Drive, turn on West Michigan Avenue at the traffic light located near Waldo Stadium. Follow the road to the end loop, then take the sidewalk heading west. The destination will be on the left, directly past Kanley Chapel.
Latitude/Longitude:
N42.282659,W85.61469
Visitor - Parking Lot 28, 68, 69, 71
Employee
- Parking Lot 27, 28
(signage may change as necessary without notice)
Building Coordinator:
Cristine Gaines, OITand Steve Thomas
cristine.gaines@wmich.edu
387-5463