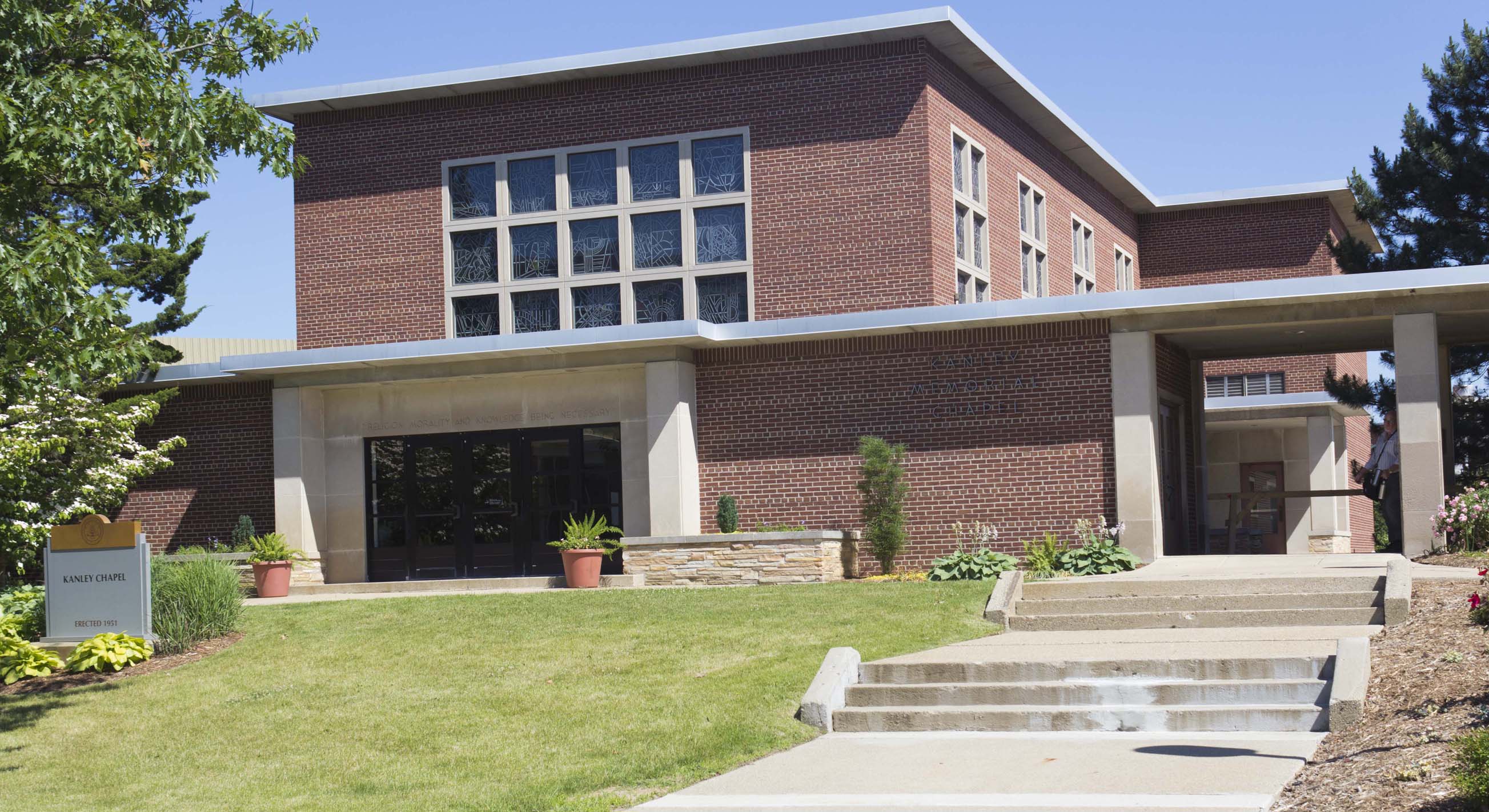 Kanley Chapel
(031)
Current Use:
Weddings, Non-denominational campus ministry meetings, Memorials
Kanley Chapel hosts weddings, prayer services, and non-denominational ministry meetings . It is north of the University Computing Center on west Michigan Ave.
Facility Information
Bronco Fix-It request for:
Directions:
From Stadium Drive, turn on West Michigan Avenue at the traffic light located near Waldo Stadium. Follow the road to the end loop, then take the sidewalk heading west. The destination will be on the left.
Latitude/Longitude:
N42.283206,W85.614468
Visitor - Parking Lot 40,41, 68 or 69
Student - Parking Lot 40 o61
Employee
- Parking Lot 49
(signage may change as necessary without notice)
Building Coordinator:
Connor Kirkpatrick, Bernhard Center Asst. Mgr.
connor.a.kirkpatrick@wmich.edu
387-4865