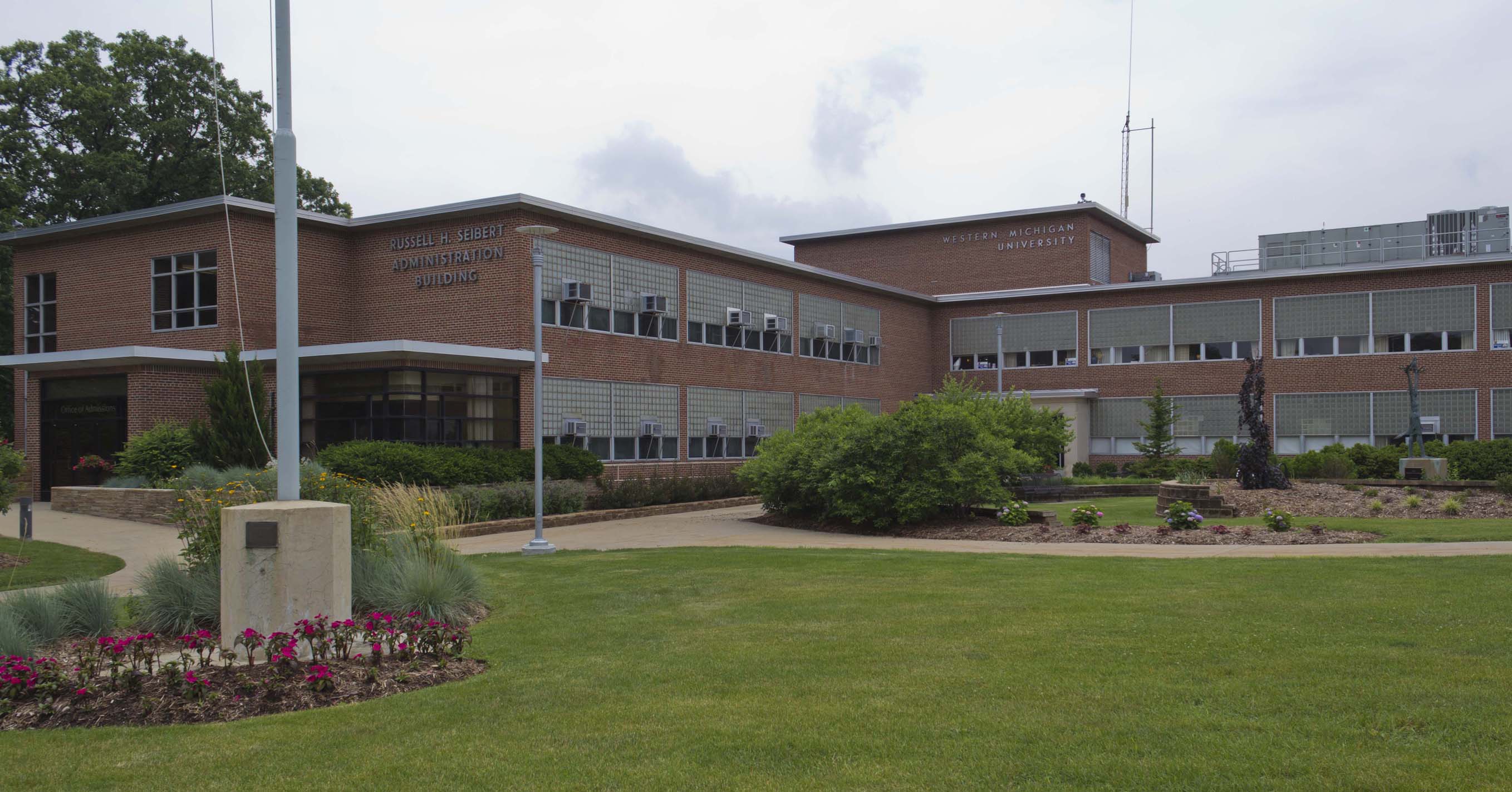 Seibert Administration Building
(032)
Russell M. Seibert Administration Building
Current Use:
Administrative offices, Registrar, Account Services
Seibert Administration Building houses student admission offices and is located in the center of the Main Campus on west Michigan Ave.
Facility Information
Bronco Fix-It request for:
Directions:
From Stadium Dr, take Oliver St. W. Turn right onto Western Ave, then left on W. Michigan Ave. Administration Building is on the south side of the road.
Latitude/Longitude:
N42.283535,W85.61247
Visitor - Parking Lot 68 or 69
Student - Parking Lot 40 or 80
Employee
- Parking Lot 30 or 50
(signage may change as necessary without notice)
Building Coordinator:
Ann Cox, Business and Finance
annmarie.cox@wmich.edu
387-2365
Space Usage and Historical Information
Seibert Administration Building was built in 1952. It has approximately 87,328 square foot on 6 floors.

Current Use:
Administrative offices, Registrar, Account Services
Dedication:
1952; to Russell Seibert, former professor of History and Vice President
Original Use:
Administration