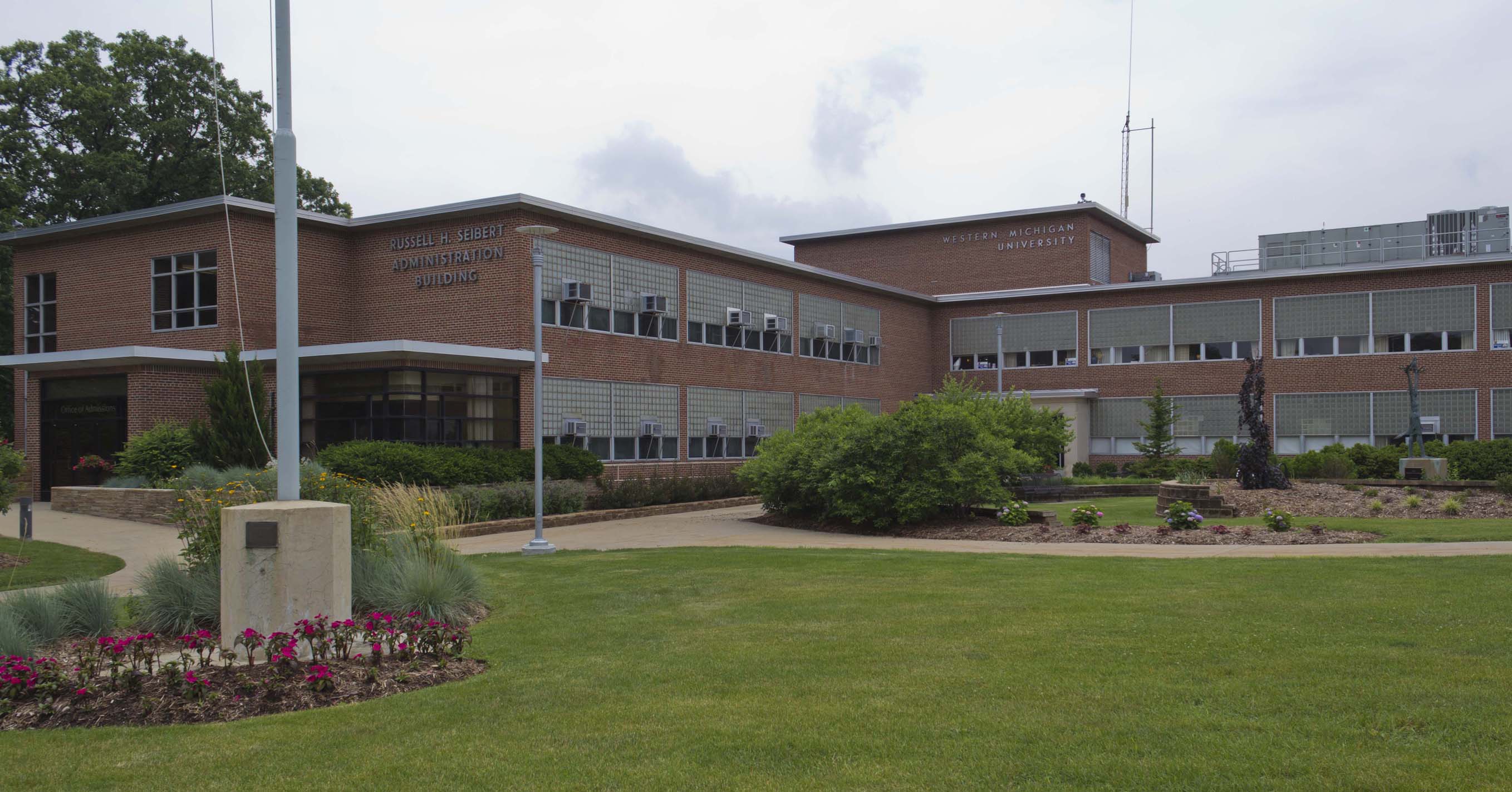 Seibert Administration Building
(032)
Russell M. Seibert Administration Building
Current Use:
Administrative offices, Registrar, Account Services
Seibert Administration Building houses student admission offices and is located in the center of the Main Campus on west Michigan Ave.
Facility Information
Bronco Fix-It request for:
Directions:
From Stadium Drive, turn on West Michigan Avenue at the traffic light located near Waldo Stadium. Continue on the road and the destination will be on the left, directly before the loop at the end of the road.
Latitude/Longitude:
N42.283535,W85.61247
Visitor - Parking Lot 68 or 69
Student - Parking Lot 40 or 80
Employee
- Parking Lot 30 or 50
(signage may change as necessary without notice)
Building Coordinator:
Ann Cox, Business and Finance
annmarie.cox@wmich.edu
387-2365
Space Usage and Historical Information
Seibert Administration Building was built in 1952. It has approximately 87,328 square foot on 6 floors.

Current Use:
Administrative offices, Registrar, Account Services
Dedication:
1952; to Russell Seibert, former professor of History and Vice President
Original Use:
Administration