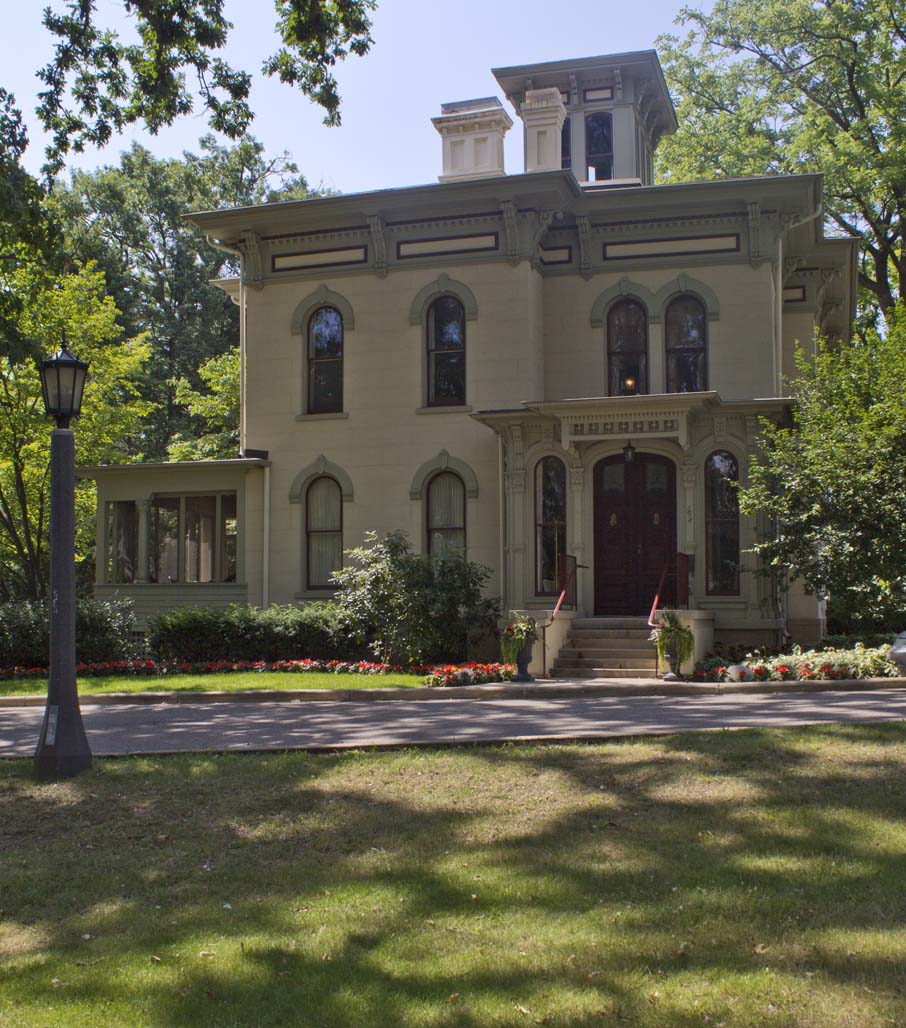 Oaklands garage
consists of:
Oaklands Residence
(033)
The Oaklands
Current Use:
President Residence
The Oakland Residence, usually referred to as "The Oaklands", is where guests of the university stay during their visit to Western. It is located in the Main Campus off of west Michigan Ave. and is adjacent to the Bernhard Center.
Part of the group Oaklands Residence
Facility Information
for Oaklands Residence
Bronco Fix-It request for:
Directions:
From Stadium Drive, turn on West Michigan Avenue at the traffic light located near Waldo Stadium. Continue on the road and the destination will be on the left.
Latitude/Longitude:
N42.283791,W85.61142
Visitor - Parking Lot 68, 69 or 44
Employee
- Parking Lot 50
(signage may change as necessary without notice)
Building Coordinator:
Connie Peruchietti, Mgr. Fetzer Center
connie.peruchietti@wmich.edu
387-3232
Space Usage and Historical Information
Oaklands Residence was purchased in 1944 and was originally constructed in 1869. It has approximately 7,259 square foot on 4 floors.

Current Use:
President Residence