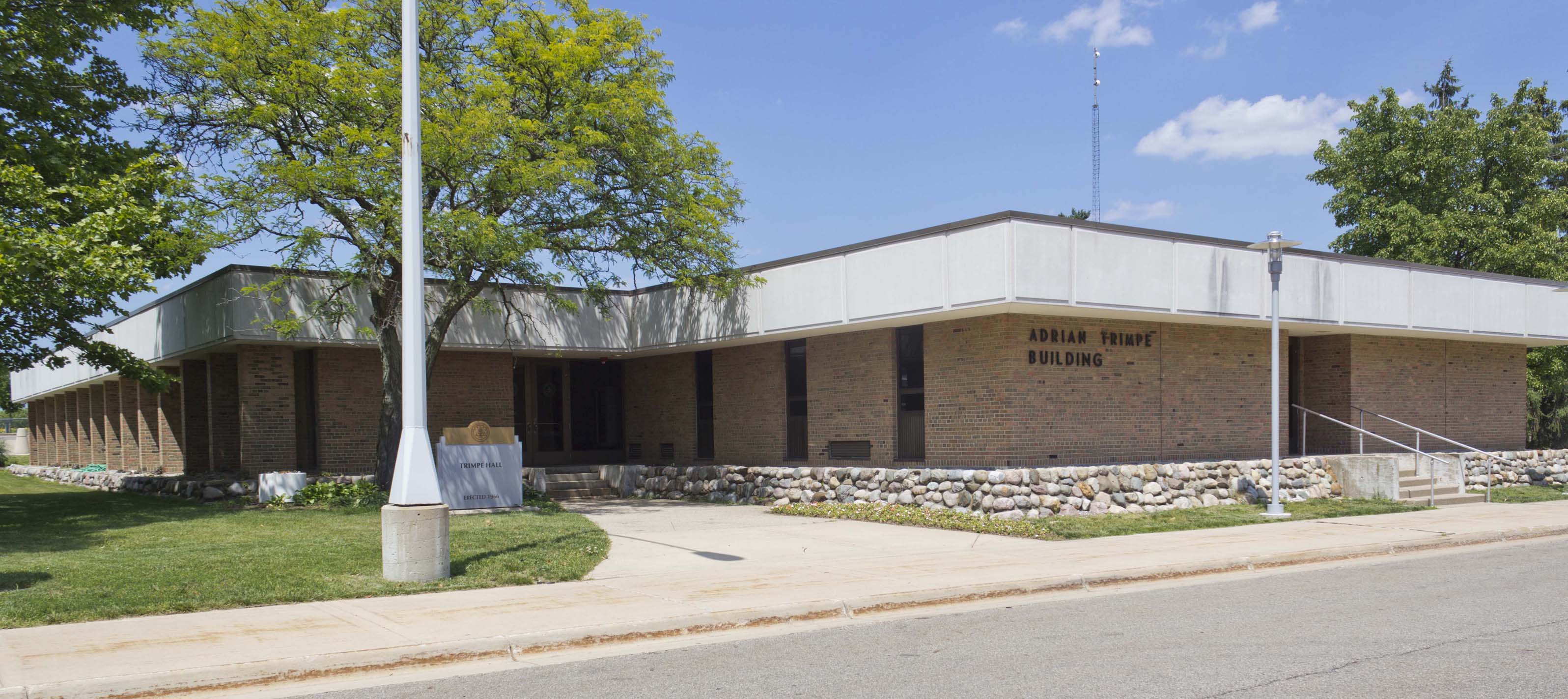 Trimpe Building
(035)
Adrian Trimpe Building
Current Use:
Office of Diversity and Inclusion, Office of Institutional Equity, Multicultural Center
The Trimpe Distributive Education building is where the Office of Institutional Equity and the Multicultural Center can be found. It is on Knollwood Ave. south of the traffic circle.
Facility Information
Bronco Fix-It request for:
Directions:
From Stadium Dr, take Howard St. N. Turn right on W. Michigan Ave, then right on Knollwood Ave. Trimpe is on the east side of Knollwood Ave.
Latitude/Longitude:
N42.281173,W85.61938
Visitor - Parking Lot 100
Employee
- Parking Lot 39
(signage may change as necessary without notice)
Building Coordinator:
Cindy Town, Institutional Equity
cindy.town@wmich.edu
387-6316