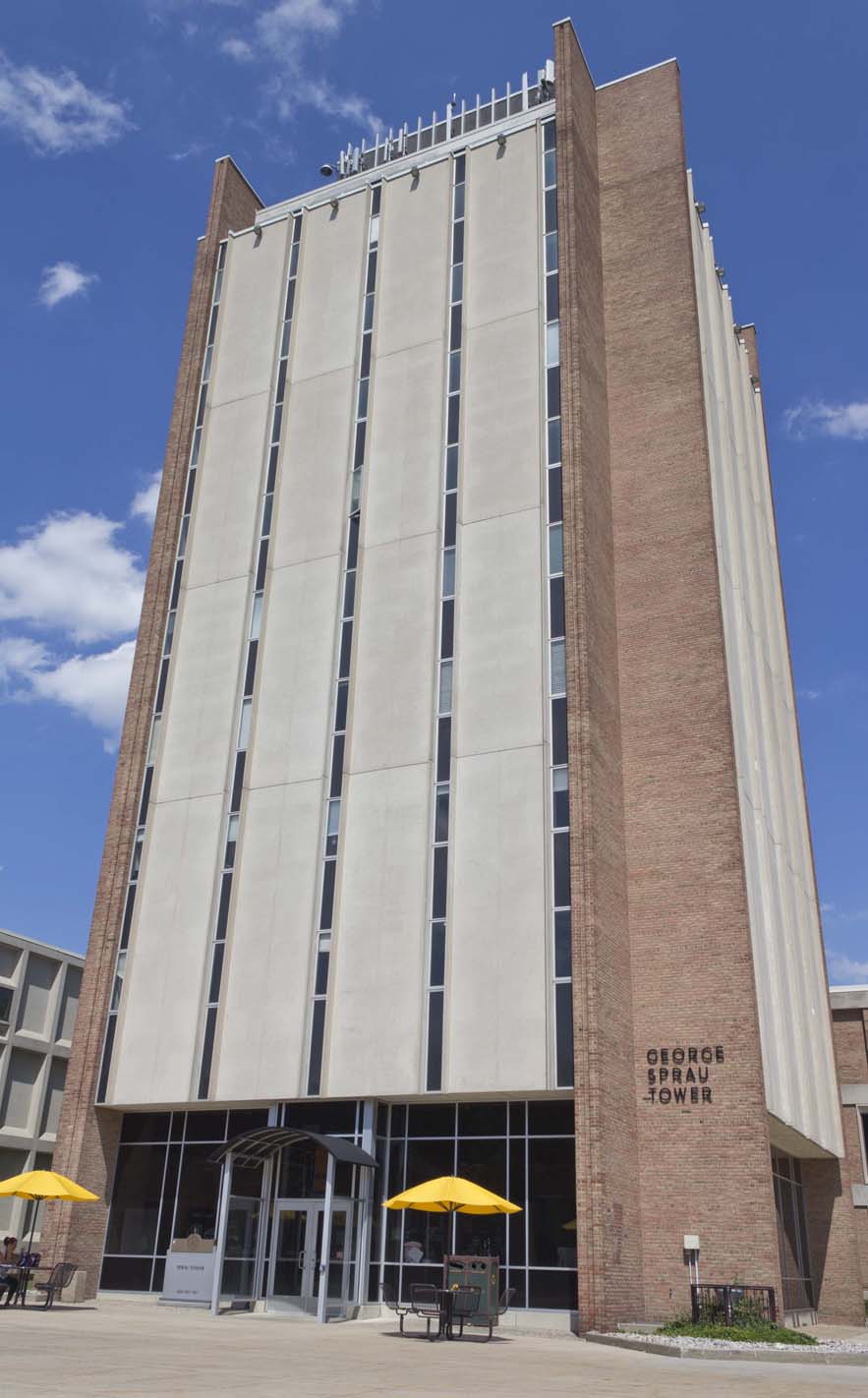 Sprau Tower
(043)
George Sprau Tower
Current Use:
Faculty Offices
Sprau Tower is the tallest building in WMU's campus, housing many faculty offices and a cafe on the ground floor. It can be found in the Main Campus next to the Miller Auditorium fountain.
Facility Information
Bronco Fix-It request for:
Directions:
From Stadium Drive, travel northwest on Howard Street. Take the first right on Western Avenue, then take a left on Ring Road South. At the four way stop, take a right on Theatre Drive. At the end of the road, take the stairs leading to Miller Plaza. The destination is north of Miller Fountain.
Latitude/Longitude:
N42.280257,W85.61513
Student - Parking Lot 34 or 35
Employee
- Parking Lot 33
(signage may change as necessary without notice)
Building Coordinator:
Pamela Mottley, English
Pamela.Mottley@wmich.edu
387-2574