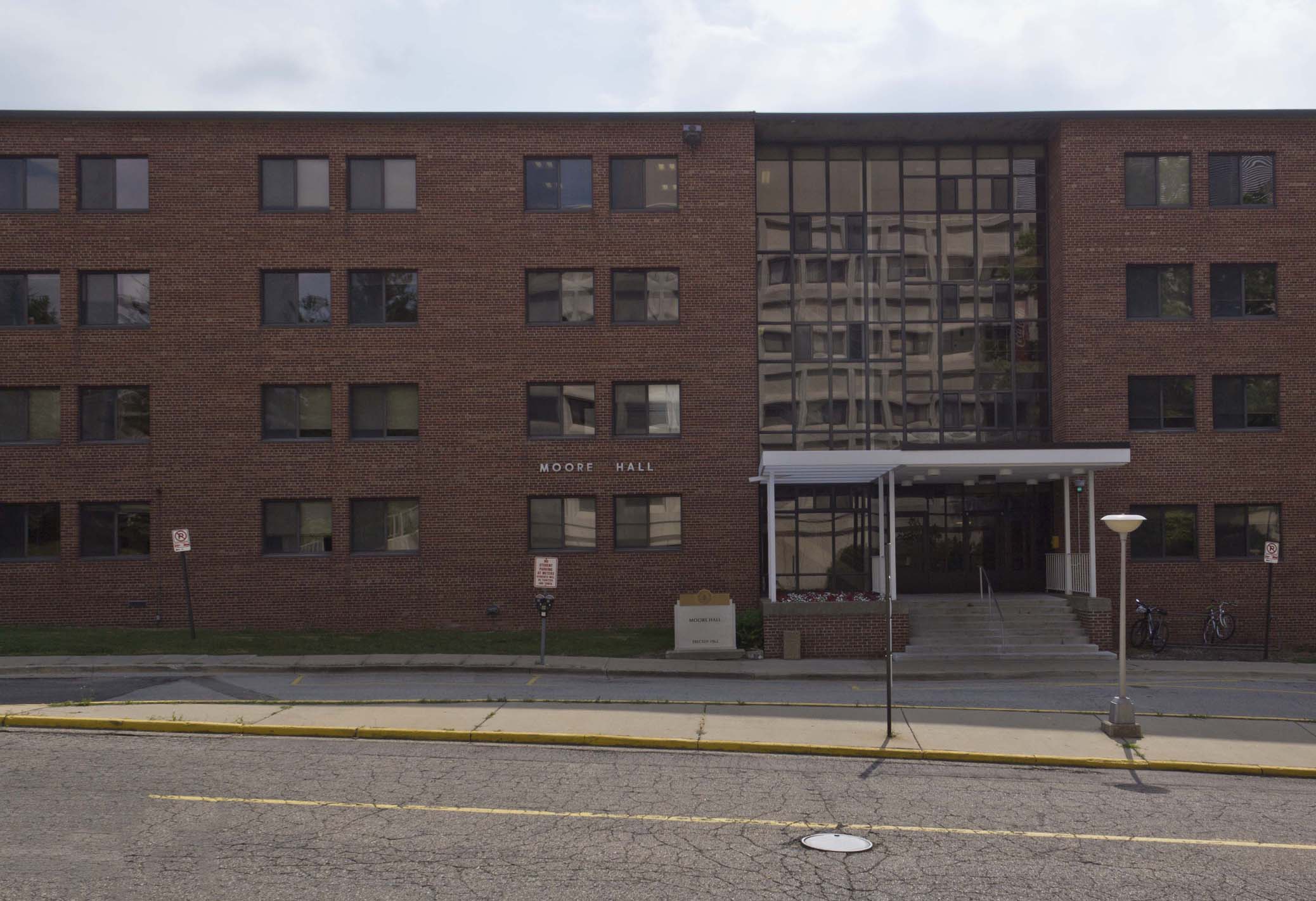 Moore Hall
(047)
Grace and Mary Moore Hall
Current Use:
Classrooms and Offices
Moore Hall is home to a number of offices and classrooms, as well as the Writing Center. It is located across Arcadia Rd. from the library, and next to the Burnham Residence Halls.
Facility Information
Bronco Fix-It request for:
Directions:
From Stadium Dr, take Howard St. N. Turn right on S. Van de Giessen Rd, then right on Western Ave. Turn left on N. Van de Giessen Rd.
Latitude/Longitude:
N42.280970,W85.61364
Student - Parking Lot 34, 35, 25 or 24
Employee
- Parking Lot 26 and 27
(signage may change as necessary without notice)
Building Coordinator:
Stacy Lindner-Travis
stacy.lindner-travis@wmich.edu
387-3360