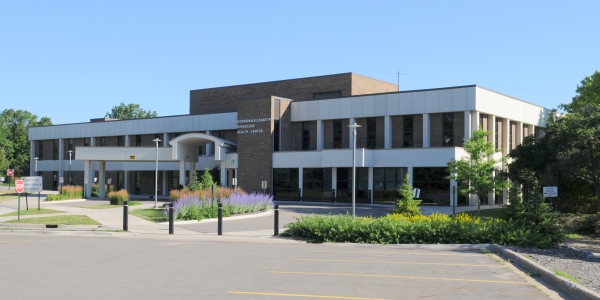 Sindecuse Health Center
(055)
Gordon and Elizabeth Sindecuse Health Center
Current Use:
Health Service Center
Sindecuse Health Center is the primary location for all of Western's on-campus medical services. It is located just south of, and up the hill from the Goldsworth Valley Dormitories.
Facility Information
Bronco Fix-It request for:
Directions:
From Stadium Dr, take Oliver St. W. Turn right on Western Ave, then left on W. Michigan Ave. Turn right on N. Dormitory Rd, then left on Gilkinson Ave. Turn right into parking lot 40.
Latitude/Longitude:
N42.286027,W85.6162
Visitor - Parking Lot 40 or 41
Employee
- Parking Lot 40 or 51
(signage may change as necessary without notice)
Building Coordinator:
Lori Slager, Administrative Assistant
lori.slager@wmich.edu
387-3294