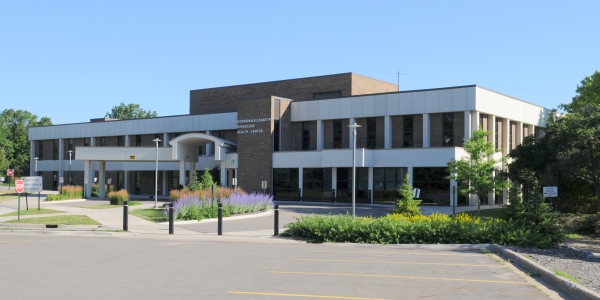 Sindecuse Health Center
(055)
Gordon and Elizabeth Sindecuse Health Center
Current Use:
Health Service Center
Sindecuse Health Center is the primary location for all of Western's on-campus medical services. It is located just south of, and up the hill from the Goldsworth Valley Dormitories.
Facility Information
Bronco Fix-It request for:
Directions:
From Stadium Drive, turn on West Michigan Avenue at the traffic light located near Waldo Stadium. Take a right on Ring Road North at the traffic light and follow the road around the curve. Then take a left on Central Campus Drive and the destination will be on the right.
Latitude/Longitude:
N42.286027,W85.6162
Visitor - Parking Lot 40 or 41
Employee
- Parking Lot 40 or 51
(signage may change as necessary without notice)
Building Coordinator:
Lori Slager, Administrative Assistant
lori.slager@wmich.edu
387-3294