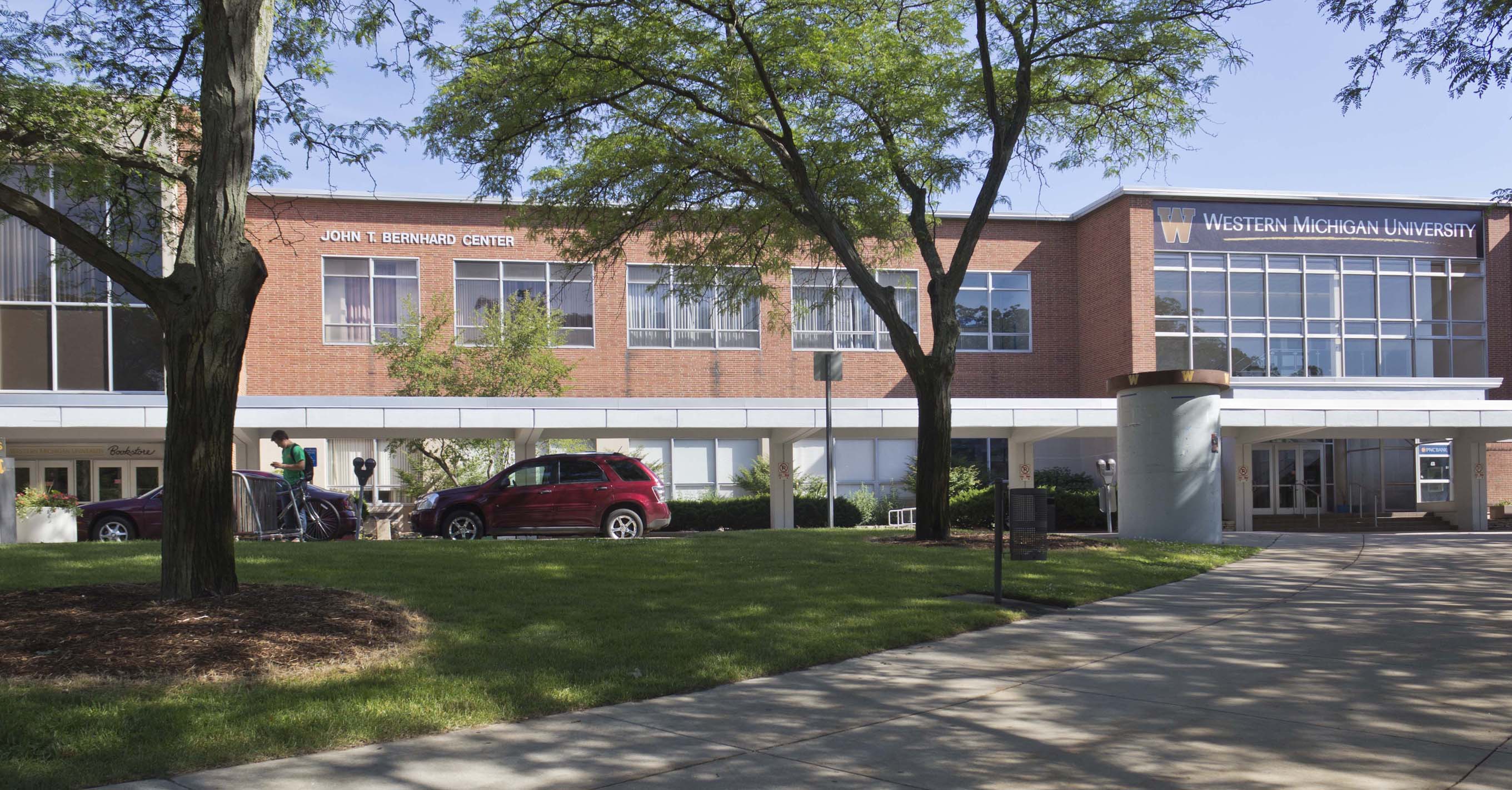 Bernhard Center
consists of:
Bernhard Center
(059)
John T. Bernhard Center
Current Use:
Student Union
The Bernhard Center is a central building on Main Campus that houses many services and facilities for students. These include a dining facility, a computer lab, the Bronco mall, Student Organization Center, Bronco ID office, and the bookstore. It can be found on west Michigan Ave. adjacent to the Administration building.
Part of the group Bernhard Center
Facility Information
for Bernhard Center
Bronco Fix-It request for:
Directions:
From Stadium Dr, take Oliver St. W. Turn right on Western Ave, then left on W. Michigan Ave. Turn right on Archer Dr.
Latitude/Longitude:
N42.285155,W85.61198
Visitor - Parking Lot 44,48, 68 or 69
Employee
- Parking Lot 48 or 49
(signage may change as necessary without notice)
Building Coordinator:
Paul Terzino, Bernhard Center Director
paul.terzino@wmich.edu
387-4860