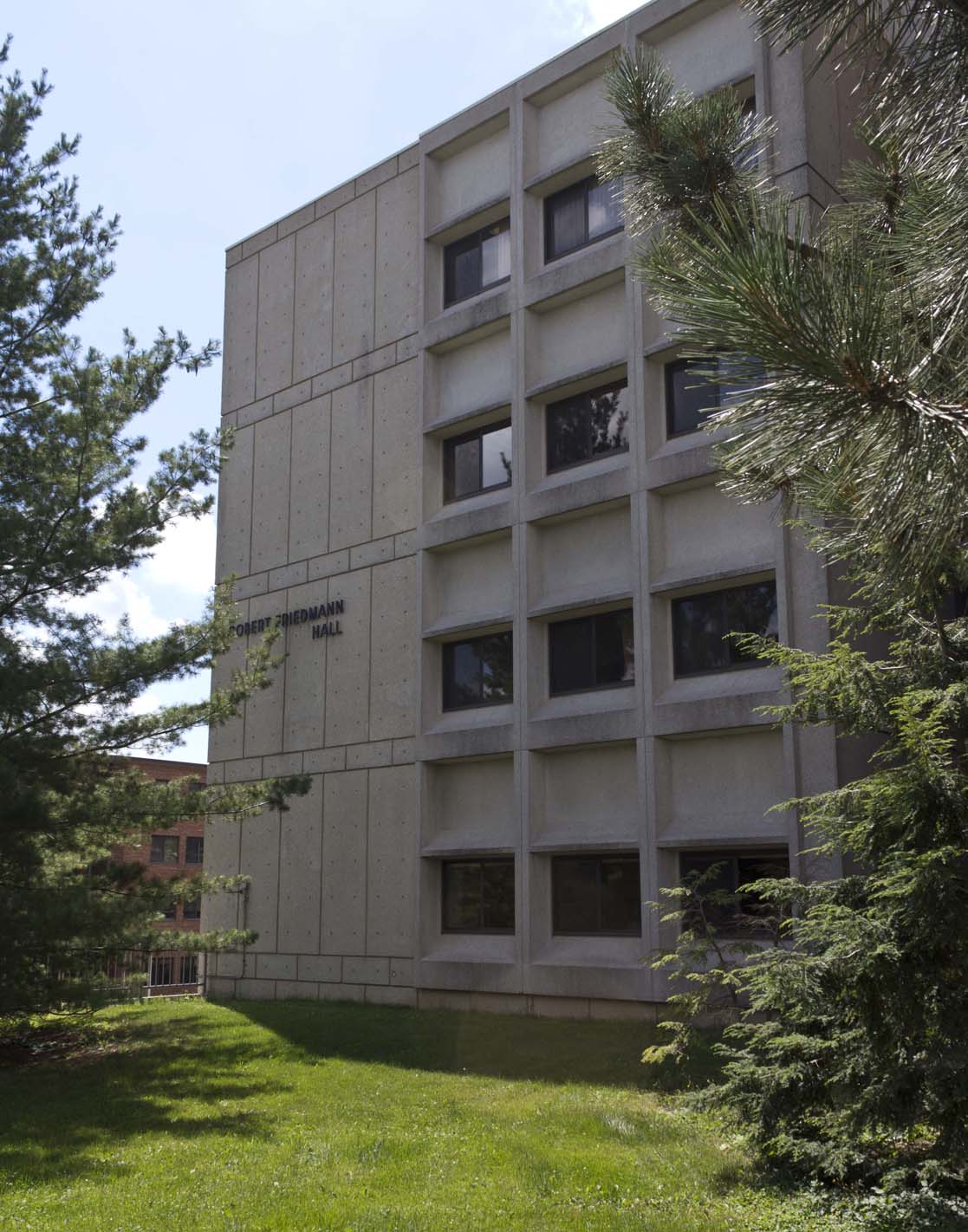 Friedmann Hall
(067)
Robert Friedmann Hall
Friedmann Hall houses classrooms and offices for the Economics Department, History Department, advising for Arts and Sciences, and art exhibits. It is located across the street from Moore Hall, and has elevated walkways connecting it to both Knauss and Dunbar Halls.
Facility Information
Bronco Fix-It request for:
Directions:
From Stadium Dr, take Howard St. NW. Turn right on S. Van de Giessen Rd, then right on Western Ave. Turn right on Arcadia Rd, then left on Van de Giessen Rd. S.
Latitude/Longitude:
N42.280909,W85.61434
Student - Parking Lot 34 and 35
Employee
- Parking Lot 27, 28
(signage may change as necessary without notice)
Building Coordinator:
Dorilee Crown, History Department
dorilee.crown@wmich.edu
387-4652