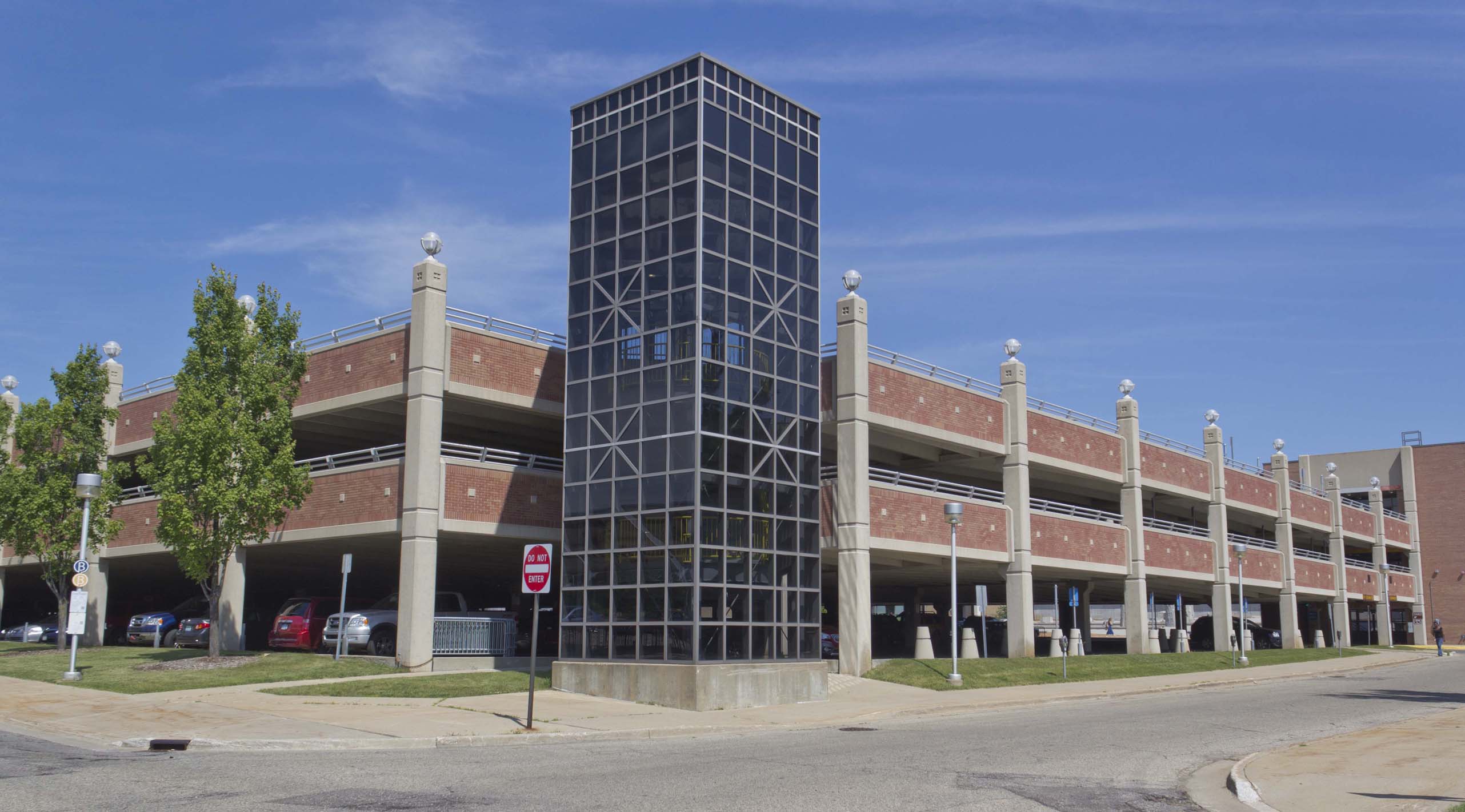 Parking Structure 2
(081)
Parking Structure 2 can be used by students, faculty, and visitors. It is located next to Miller Auditorium and the Richmond Center, and has an elevated walkway connected to each building.
Facility Information
Bronco Fix-It request for:
Directions:
From Stadium Dr, take Howard St. W. Turn right on Van de Giessen Rd. S, then left on Western Ave. Turn right on Auditorium Dr.
Latitude/Longitude:
N42.279134,W85.61738
Student - Parking Lot 34 or 35
Employee
- Parking Lot 33
(signage may change as necessary without notice)
Building Coordinator:
Timothy Unangst, Public Safety
Timothy.Unangst@wmich.edu
387-4609