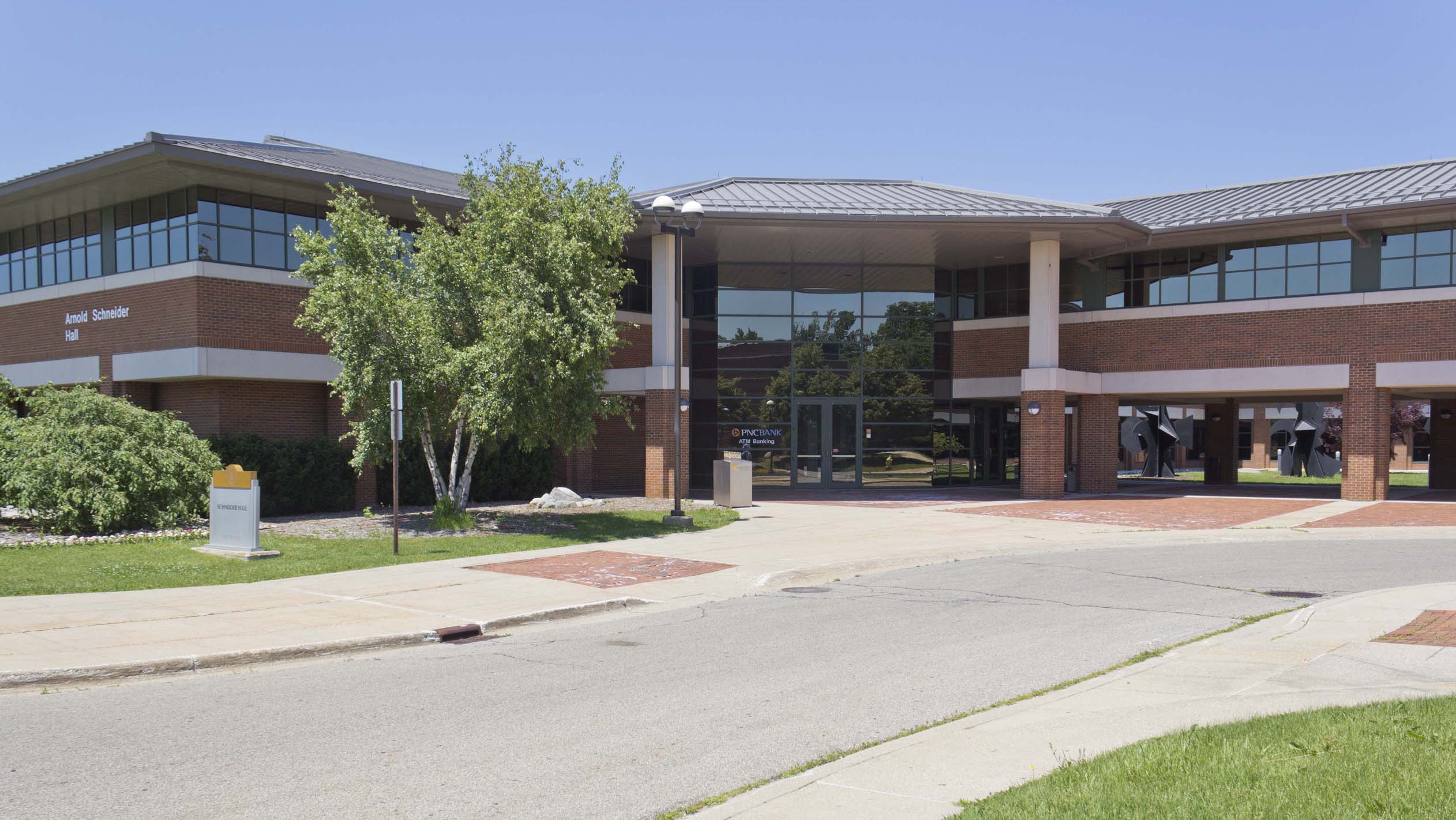 Schneider Hall
(083)
Arnold Schneider Hall
Current Use:
Haworth College of Business
Schneider Hall is home to Western's College of Business, containing many classrooms, offices, a cafe, and a computer lab. It is located on the north-western side of the Main Campus, next to the Fetzer Center.
Facility Information
Bronco Fix-It request for:
Directions:
From Stadium Drive, travel northwest on Howard Street. Turn right on West Michigan Avenue, then take the second exit from the roundabout to Ring Road South. Then take a right on Business Court and follow the road to the destination.
Latitude/Longitude:
N42.285785,W85.6184
Visitor - Parking Lot 72F
Student - Parking Lot 72W
Employee
- Parking Lot 72R
(signage may change as necessary without notice)
Building Coordinator:
Doralee DeRyke, Director of Building Svcs
doralee.deryke@wmich.edu
387-5050