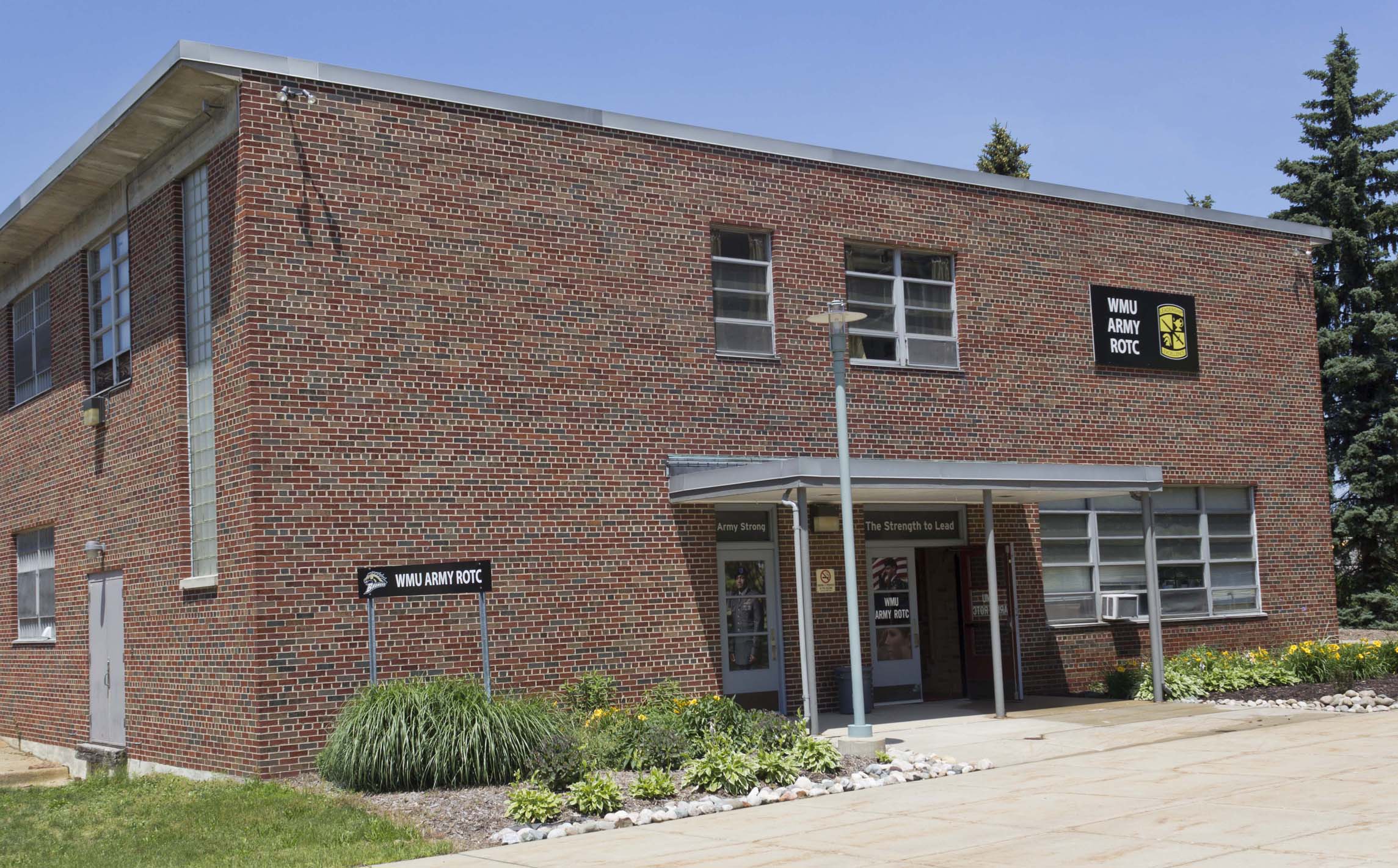 Activity Therapy Building
(141)
Current Use:
ROTC, surplus/storage
The Activity Therapy Building is used by WesternÕs ROTC, and is also used as a storage facility. It can be found in the Oakland drive campus next to the College of Health and Human Services.
Facility Information
Bronco Fix-It request for:
Directions:
From Stadium Drive, turn on Oliver Street heading east. Take a right onto Cass Street and continue around the curve. The destination will be on the left.
Latitude/Longitude:
N42.280280,W85.60418
Employee
- Lot 106
(signage may change as necessary without notice)
Building Coordinator:
Cris Obreiter, Office Associate
cris.obreiter@wmich.edu
387-8120
Space Usage and Historical Information
Activity Therapy Building was purchased in 1998 and was originally constructed in 1916. It has approximately 38,149 square foot on 2 floors.

Current Use:
ROTC, surplus/storage
Original Use:
Kalamazoo Hospital