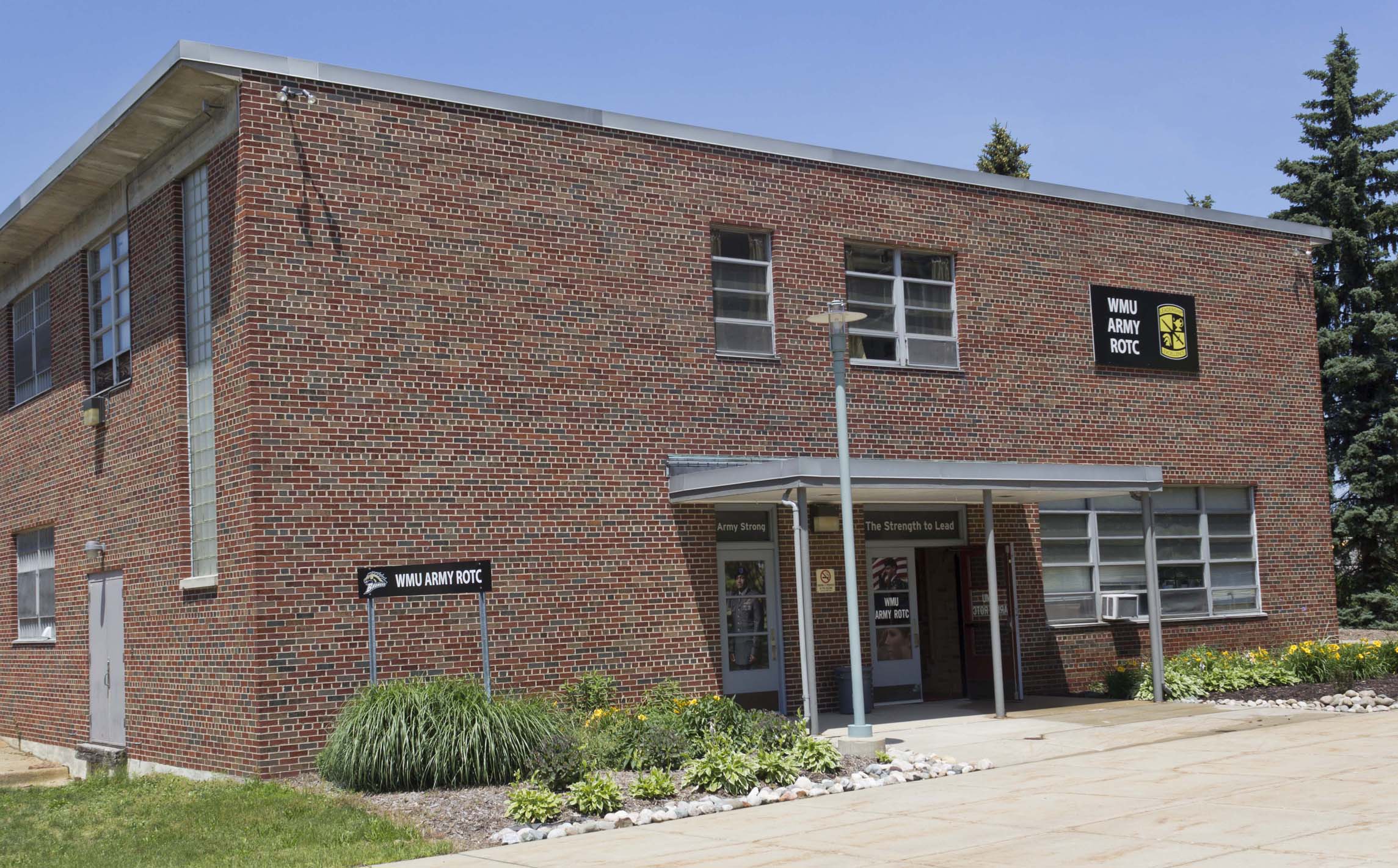 Activity Therapy Building
(141)
Current Use:
ROTC, surplus/storage
The Activity Therapy Building is used by WesternÕs ROTC, and is also used as a storage facility. It can be found in the Oakland drive campus next to the College of Health and Human Services.
Facility Information
Bronco Fix-It request for:
Directions:
From Stadium Dr, take Oliver St. E. Turn right on Oakland Dr, then right on Wheaton St. Take first left, then first right, which leads back to the Activity Therapy Building.
Latitude/Longitude:
N42.280280,W85.60418
Employee
- Lot 106
(signage may change as necessary without notice)
Building Coordinator:
Cris Obreiter, Office Associate
cris.obreiter@wmich.edu
387-8120
Space Usage and Historical Information
Activity Therapy Building was purchased in 1998 and was originally constructed in 1916. It has approximately 38,149 square foot on 2 floors.

Current Use:
ROTC, surplus/storage
Original Use:
Kalamazoo Hospital