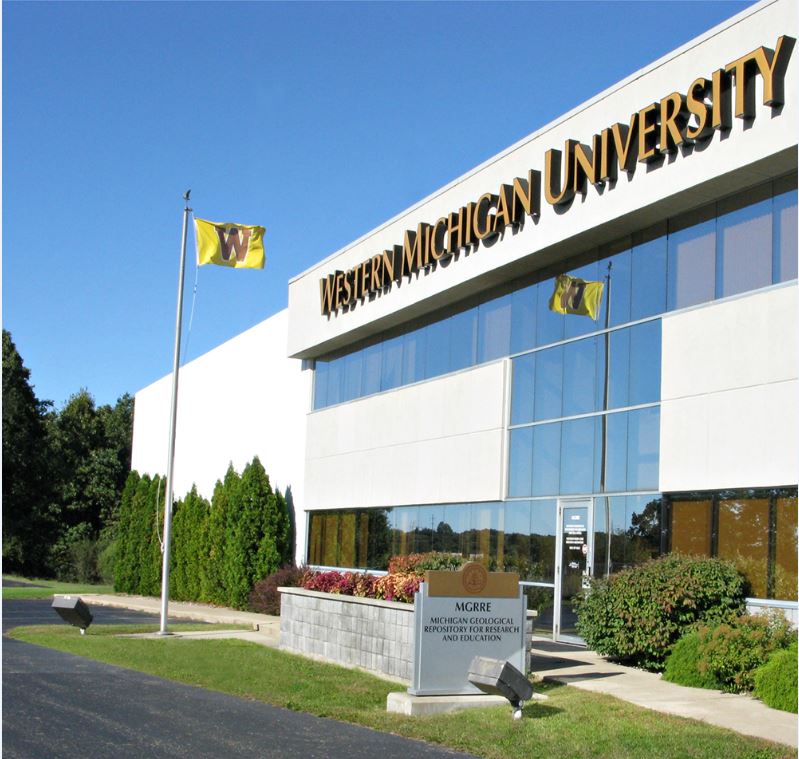 Michigan Geological Repository for Research and Education Core Lab
(207)
MGRRE Lab is a facility owned by Western where geologic core samples are stored. It is located on West Michigan Ave. off of Drake Rd., and can be seen from north-bound US. 131.
Facility Information
Bronco Fix-It request for:
Latitude/Longitude:
N42.273392,W85.65373
Employee
-
(signage may change as necessary without notice)
Building Coordinator:
Jennifer Trout, Geosciences
jennifer.l.trout@wmich.edu
387-8633
Space Usage and Historical Information
. It has approximately 30,786 square foot on 2 floors.

---