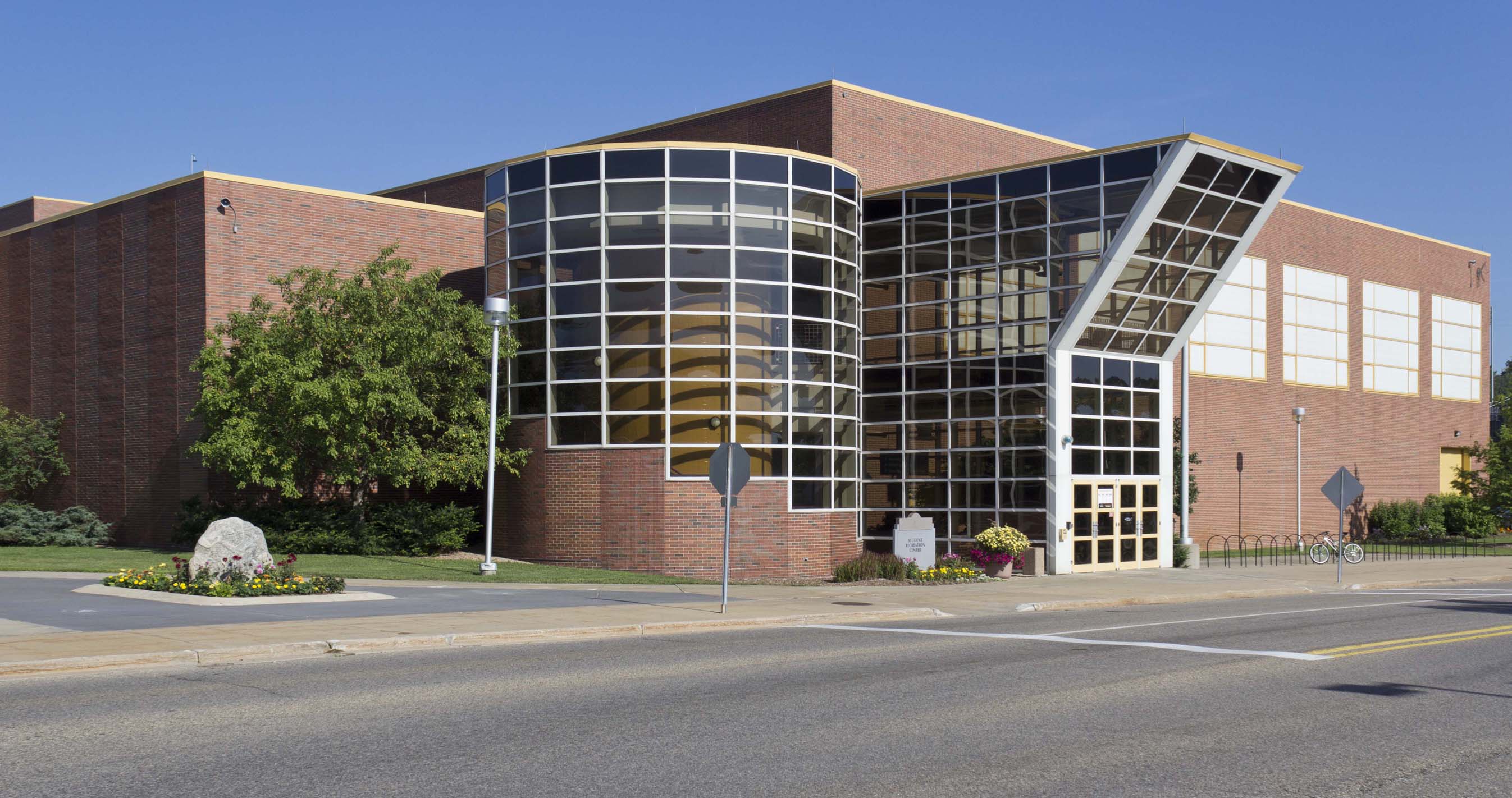 Student Recreation Center
(049)
Current Use:
Physical education, recreation center
The Student Recreation Center is a multipurpose facility that contains basketball, volleyball, hockey, and racquetball courts, as well as a weight room, pool, rock wall, and an elevated track. It is located at the intersection of west Michigan Ave. and Western Ave.
Facility Information
Bronco Fix-It request for:
Directions:
From Stadium Dr., take Oliver St. W. Turn right on Western Ave, then right into parking lot 13.
Latitude/Longitude:
N42.284520,W85.60862
Employee
- Parking Lot 13,16 or 29
(signage may change as necessary without notice)
Building Coordinator:
Amy Seth, Director, University Recreation
amy.seth@wmich.edu
387-3759
Space Usage and Historical Information
Student Recreation Center was built in 1956/94. It has approximately 252,300 square foot on 4 floors.

Current Use:
Physical education, recreation center
Dedication:
1956; to M.J. Gary, former athletic director
Original Use:
Physical education, recreation center