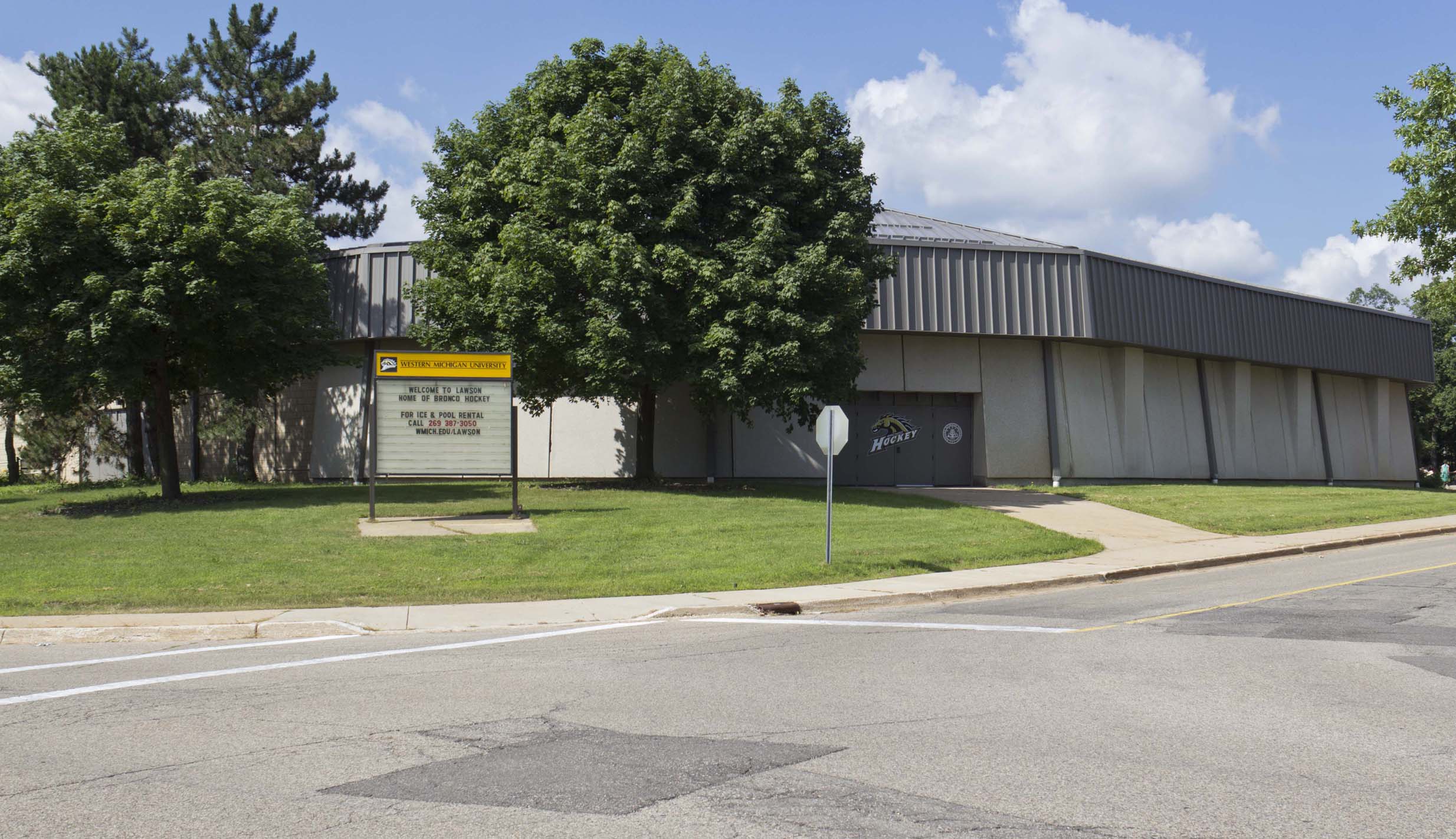 Lawson Arena
(053)
Lawson Ice Arena Gabel Natatorium
Current Use:
Ice skating, swimming, hockey
Lawson Ice Arena hosts Western's hockey stadium as well as an Olympic size swimming pool. It can be accessed by Roell Rd. in the southern end of the Main Campus.
Facility Information
Bronco Fix-It request for:
Directions:
From Stadium Dr, take Howard St. W. Turn right on S. Van de Giessen Rd, then left on Western Ave, then left on Roell Dr. Turn right on Worner Dr, then right on Mussui Dr.
Latitude/Longitude:
N42.275926,W85.61802
Visitor - Parking Lot 70 or 74
Student - Parking Lot 63, 64 or 70
Employee
- Parking Lot 63, or 107
(signage may change as necessary without notice)
Building Coordinator:
Paul Schneider, Lawson Arena
paul.schneider@wmich.edu
387-3052