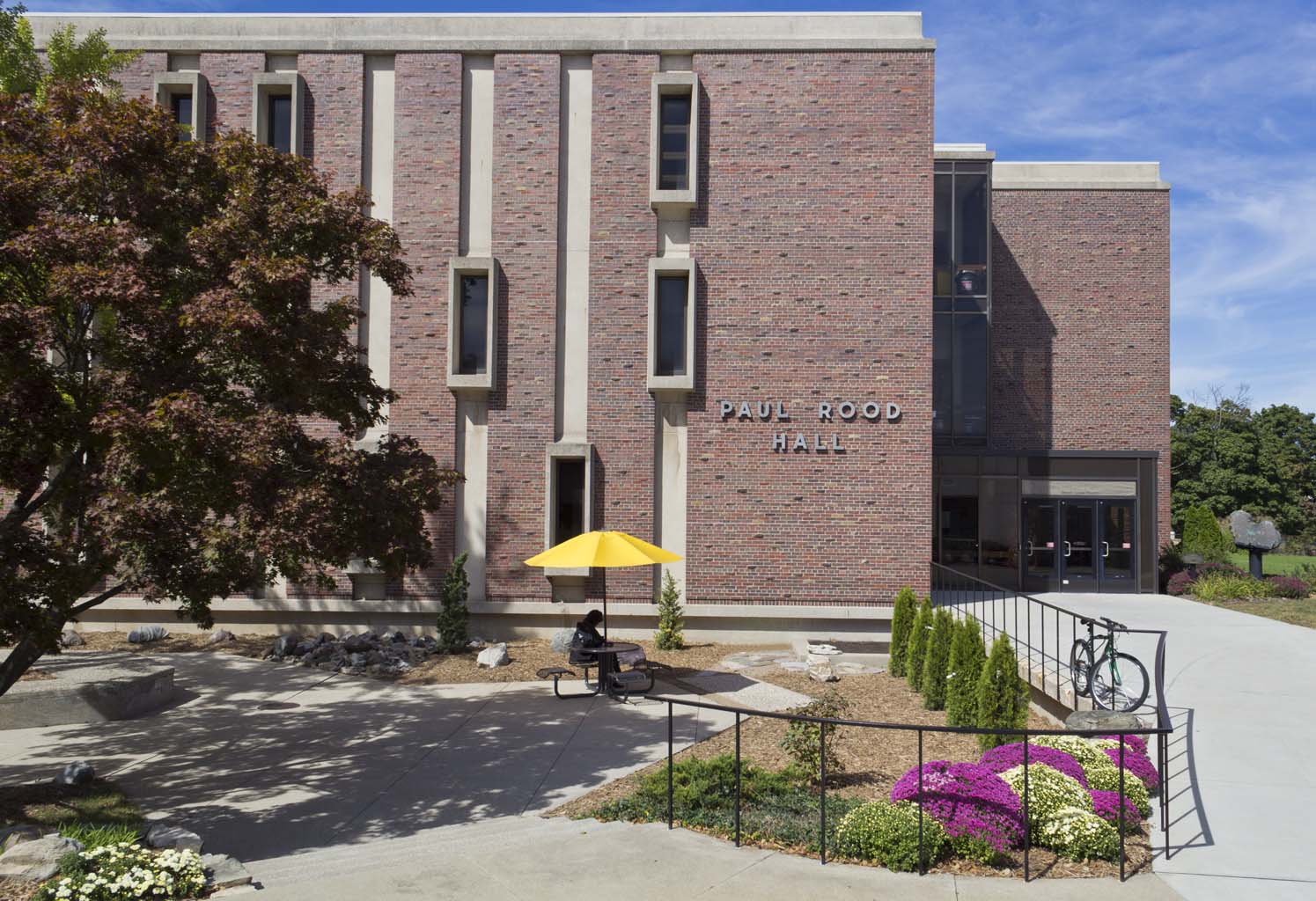 Rood Hall
(056)
Paul Rood Hall
Current Use:
Classrooms, Laboratories, Art & Sciences Computer Center, Particle Accelerator Lab.
Rood Hall houses classrooms, laboratories, a geology museum, a particle accelerator laboratory, and a computer center. It can be found near Haenicke Hall and Wilbur St.
Facility Information
Bronco Fix-It request for:
Directions:
From Stadium Dr, take Howard St. W. Turn right on W Michigan Ave, then left on Rankin Ave.
Latitude/Longitude:
N42.283634,W85.61721
Visitor - Parking Lot 72F
Student - Parking Lot 61 or 100
Employee
- Parking Lot 61
(signage may change as necessary without notice)
Building Coordinator:
Kathryn Wright, Program Mgr. Geosciences
kathryn.wright@wmich.edu
387-5486