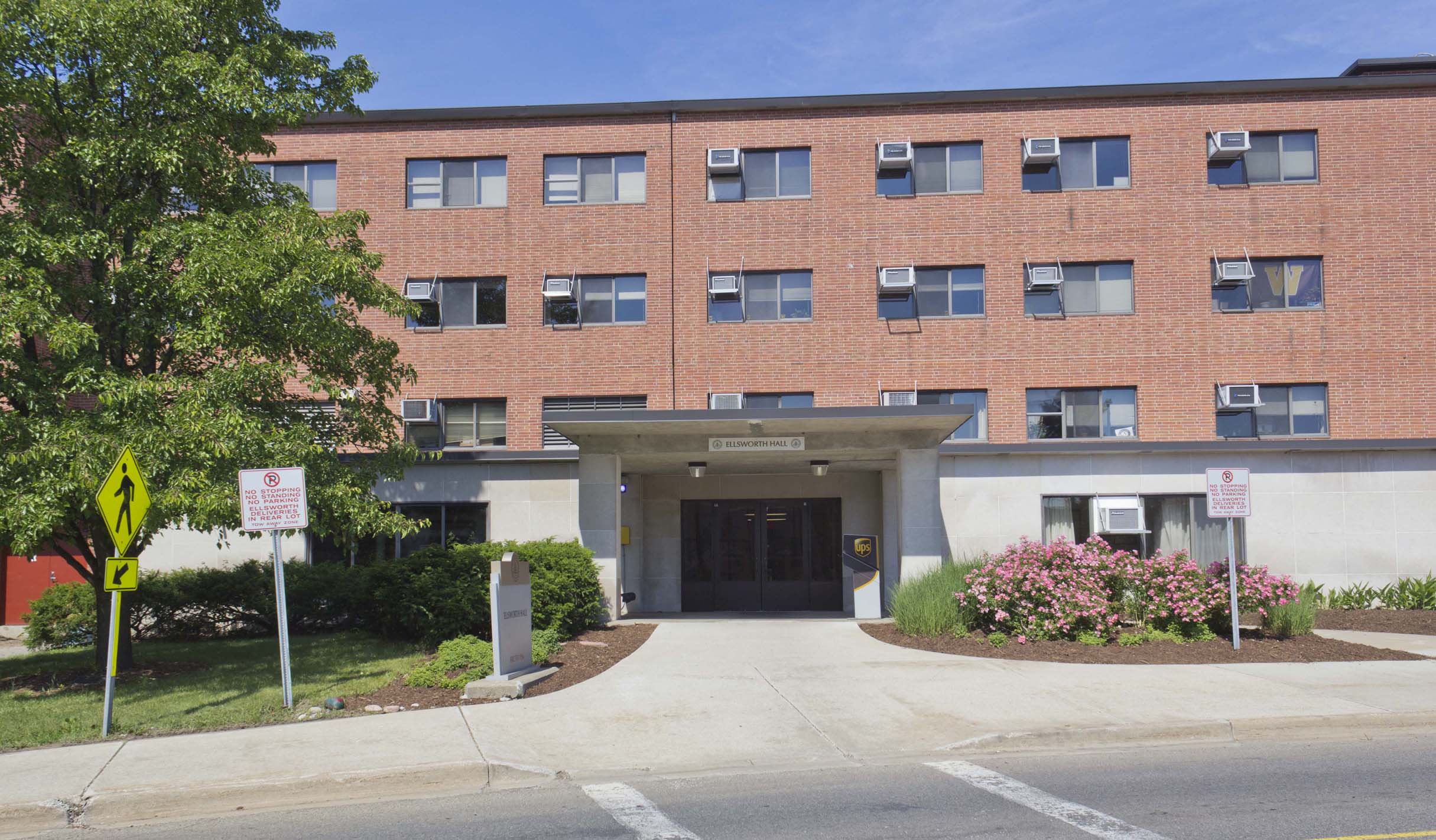 Ellsworth Hall
(058)
Frank E. Ellsworth Hall
Current Use:
Haenicke Institute for Global Education, Study Abroad, Career English Language Center for International Students, Student Employment, Extended University Programs, Division of Multicultural Affairs, Evaluation Center, Center for Academic Success Programs
Ellsworth Hall is home to the Office of Career and Student Employment Services. Ellsworth Hall is located along north Dormitory Rd. adjacent to the Bernhard Center.
Facility Information
Bronco Fix-It request for:
Directions:
From Stadium Drive, take Oliver Street west. Turn right on Western Ave, then left on West Michigan Ave. Turn right on Archer Drive and park in lot 48.
Latitude/Longitude:
N42.285723,W85.61076
Parking:
Visitor - Parking Lot 48 or 80
Employee - Parking Lot 48, or 80
Building Coordinator:
Bryon J. Glock, EUP
bryon.glock@wmich.edu
387-0088