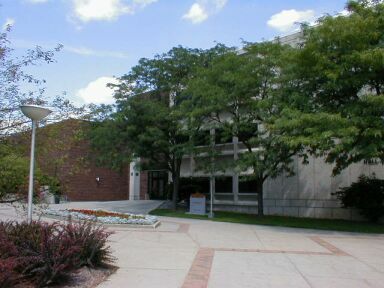 Dunbar Hall
(068)
Willis F. Dunbar Hall
Dunbar Hall contains classrooms for the English Department, Foreign Language Department, and multi-media studios for the Office of Information Technology. It is located near the north Van De Giessen Rd. behind Friedman Hall.
Facility Information
Bronco Fix-It request for:
Directions:
From Stadium Dr, take Howard St. NW. Turn right on S. Van de Giessen Rd, then right on Western Ave. Turn left on Arcadia Rd, park in lot 7.
Latitude/Longitude:
N42.280571,W85.6148
Student - Parking Lot 34 or 35
Employee
- Parking Lot 38
(signage may change as necessary without notice)
Building Coordinator:
Steve Kettner or Daniel Bracken
stephen.kettner@wmich.edu
387-5009