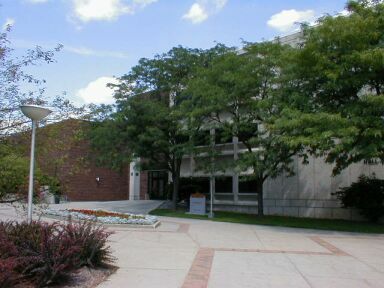 Dunbar Hall
(068)
Willis F. Dunbar Hall
Dunbar Hall contains classrooms for the English Department, Foreign Language Department, and multi-media studios for the Office of Information Technology. It is located near the north Van De Giessen Rd. behind Friedman Hall.
Facility Information
Bronco Fix-It request for:
Directions:
From Stadium Drive, take Oliver Street northwest. Turn left on Ring Road South, then right on Arcadia Loop. Follow the road around the curve and the destination will be on the right.
Latitude/Longitude:
N42.280571,W85.6148
Student - Parking Lot 34 or 35
Employee
- Parking Lot 38
(signage may change as necessary without notice)
Building Coordinator:
Daniel Bracken
daniel.bracken@wmich.edu
387-5043