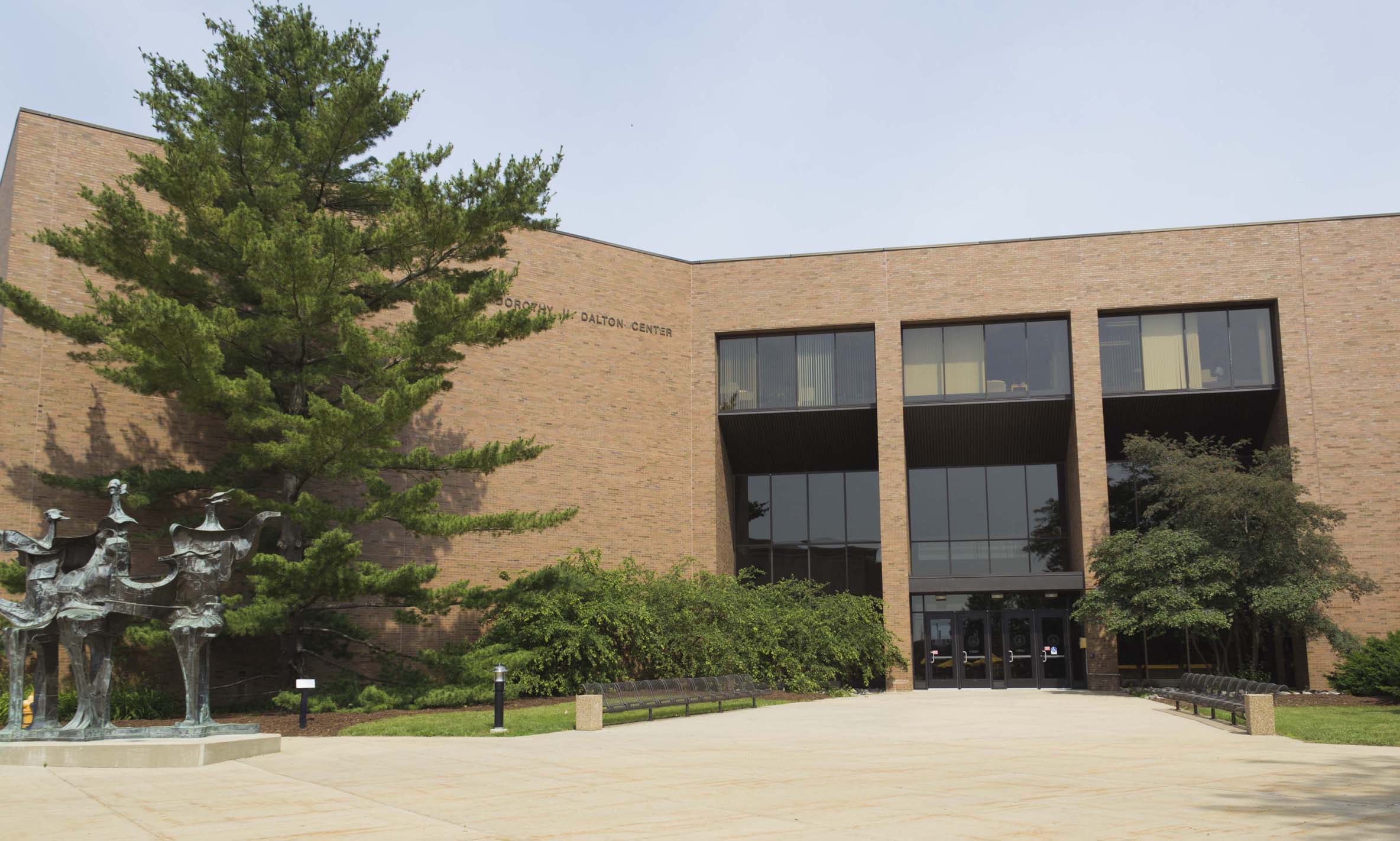 Dalton Center
(082)
Dorothy U. Dalton Center
Current Use:
Music and Dance Studies, Fine Arts
The Dorothy U. Dalton Center houses the College of Fine Arts and several studios. It is located in the Main Campus near Sprau Tower and is connected through a walk way to the Visual Arts building.
Facility Information
Bronco Fix-It request for:
Directions:
From Stadium Dr, take Howard St. N, and take an immediate right on S. Van de Giessen Rd, then turn left on Western Ave. and right into parking structure.
Latitude/Longitude:
N42.280703,W85.61621
Visitor - Parking Lots 35 or 71
Student - Parking Lots 34, 35 (level 2 & 3), or 36
Employee
- Parking Lots 37, or 38
(signage may change as necessary without notice)
Building Coordinator:
Scott Irelan, Assoc. Dean, College of Fine Arts
scott.irelan@wmich.edu
387-2458