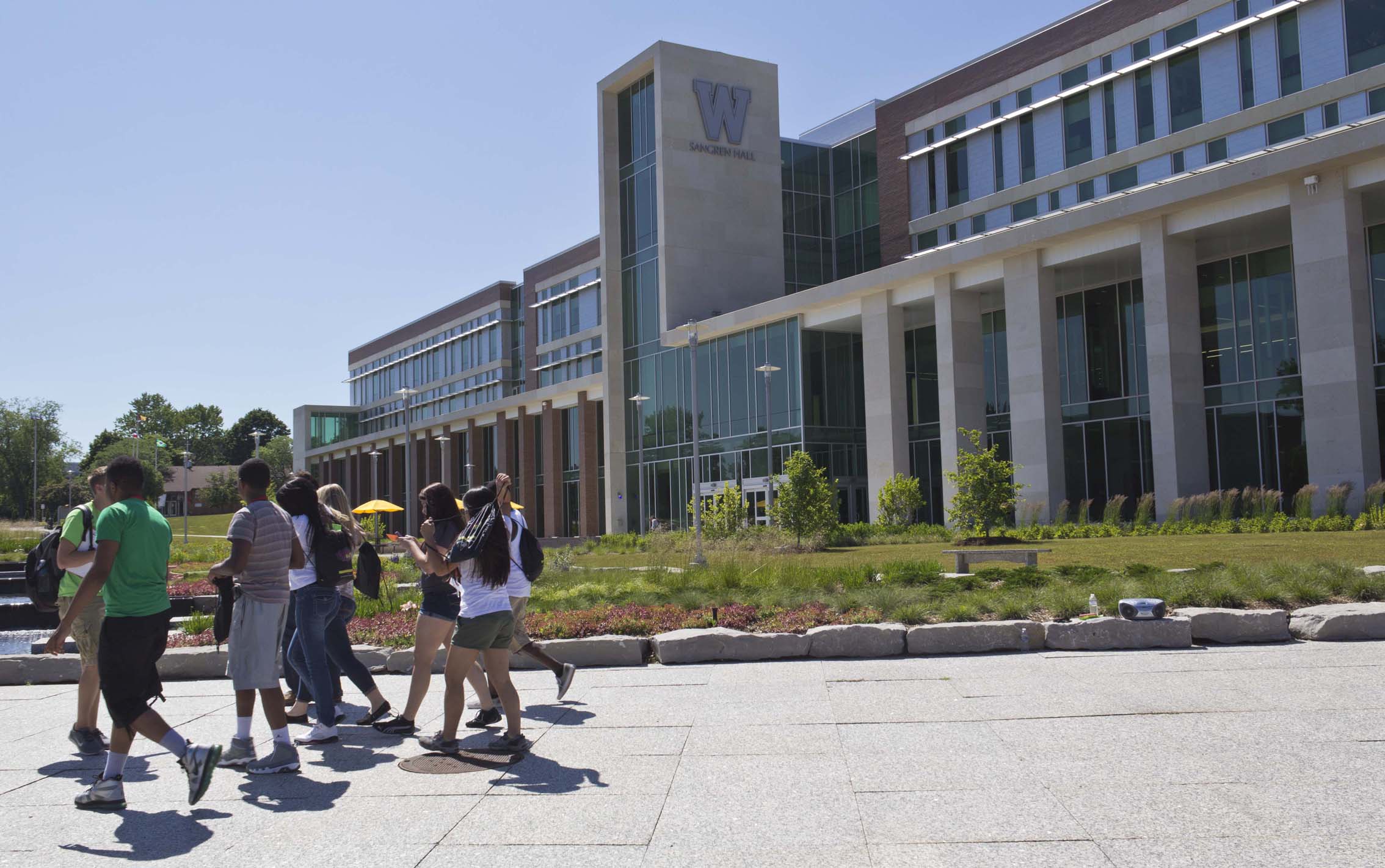 Sangren Hall
(138)
Sangren Hall is home to the College of Education and Human Development and also houses the Department of Sociology and the Education Library. It is located in the center of the Main Campus near the end of West Michigan Avenue.
Facility Information
Bronco Fix-It request for:
Directions:
From Stadium Dr, turn left onto Oliver St, then turn right onto Western Ave. Turn left onto W. Michigan Ave. and slightly turn right.
Latitude/Longitude:
N42.284048,W85.61457
Visitor - Parking Lot 41, 68 or 69
Student - Parking Lot 61 or 80
Employee
- Parking Lot 41
(signage may change as necessary without notice)
Building Coordinator:
Amy Burns, College of Education
amy.burns@wmich.edu
387-2966