Due to campus-wide network service interruption, not all FM pages are available.
Building Information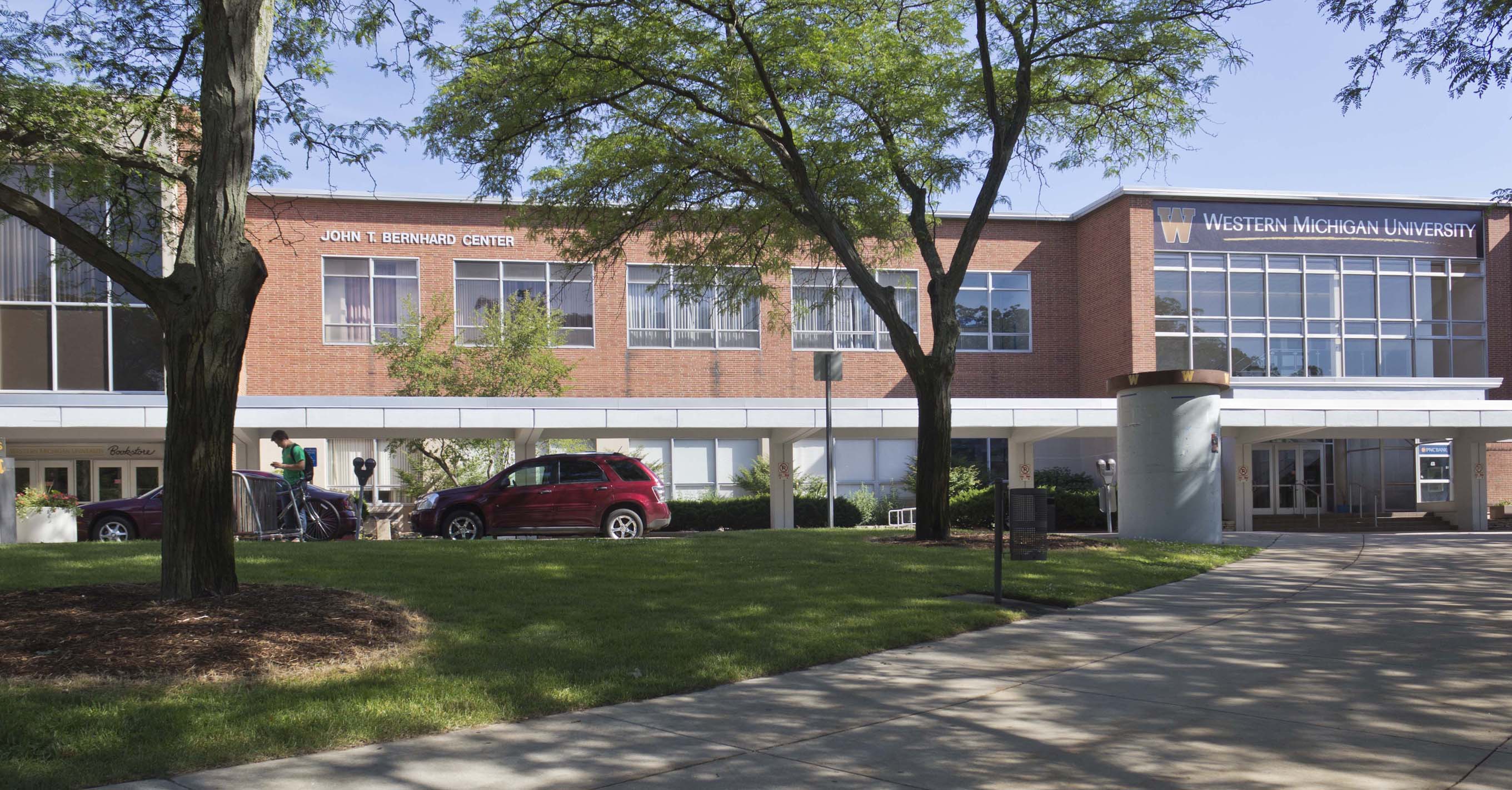 Bernhard Center
consists of:
Bernhard Center
(059)
John T. Bernhard Center
Current Use:
Student Union
The Bernhard Center is a central building on Main Campus that houses many services and facilities for students. These include a dining facility, a computer lab, the Bronco mall, Student Organization Center, Bronco ID office, and the bookstore. It can be found on west Michigan Ave. adjacent to the Administration building.
Part of the group Bernhard Center
Facility Information
for Bernhard Center
Bronco Fix-It request for:
Directions:
From Stadium Drive, turn on West Michigan Avenue at the traffic light located near Waldo Stadium. Continue on the road, then turn right on Archer Lane after the traffic light.
Latitude/Longitude:
N42.285155,W85.61198
Visitor - Parking Lot 44,48, 68 or 69
Employee
- Parking Lot 48 or 49
(signage may change as necessary without notice)
Building Coordinator:
Brook Beasley, Bernhard Center
brook.beasley@wmich.edu
(269) 387-4866
Space Usage and Historical Information
Bernhard Center was built in 1957. It has approximately 239,464 square foot on 3 floors.

Current Use:
Student Union
Original Use:
Campus Mall, Dining Service, Banking, Arcade, Bookstore